Kenny Klein: Tales Of The Rambling Wren.
Follow Kenny from the levees of New Orleans to the whirling chaos that is the Pagan festival circuit and beyond. Musings, rants, and just plain Pagan talk.
What Makes An Event A Pagan Event?
Years ago I was speaking to a man I knew well, who I knew to be a long-time Pagan. I was asking him what Pagan events he'd been to. He thought for a moment.
"Well," he said, "I've been to the Renaissance Festival."
I cringed. "That's not a..." I began. But I stopped myself. Why apply logic when I can just bitterly stew for several decades?
Renaissance Faire (above); Actual Pagan event (below):
But oddly, the issue has come up in my life again and again (and one can only bitterly stew for so long): what makes an event a Pagan event? As a person very active in events such as Pagan festivals, Pagan Pride Days, and Pagan conferences, I find myself fiercely protective of the labels that define these events as Pagan, and in the definitions of the events (which gives me something else to stew over).
So what makes an event a Pagan event, and what makes it not a Pagan event?
Pagans in general seem to have the attitude that if they like something, or if enough Pagans do something, that thing is Pagan. I remember speaking to a woman about her collection of Pagan recordings, and she grouped into this category Clannad, Planxty and the Chieftains. While these are all great Irish bands, not one of them defines themselves as Pagan, and in fact, as Irish Catholics, all of them might have serious issues with that label. This analogy goes further, to the fact that many Pagans of my generation consider Stevie Nicks a Pagan performer, when Nicks herself never identified as Pagan. In fact, in a Wikipedia article, we read:
"A rumor that has trailed Nicks through the years is that she is a witch and is heavily involved in Wicca. While she admits to having a high regard for the mythic and gothic, she denies any solitary dedication to any one religion, including Wicca. She speaks about this erroneous image in a 2006 interview. Nicks's music is copyrighted under the name Welsh Witch Music, a reference to her song "Rhiannon", which she introduced as "a song about a Welsh witch" in concerts between 1975 and 1978. In a Yahoo! interview on April 28, 1998, Nicks said of the rumor: "I have no idea what precipitated those rumors… I am not a witch. Get a life!"


Actual Witch (above); Stevie Nicks (below)
I have a life, Stevie, thanks. Yet despite Nicks' own denial, the idea among Pagans that Stevie is Wiccan persists. As a Pagan musician, who has played music for the community for three decades, it has always perplexed me that many Pagans will listen to Stevie Nicks or Clannad, believe themselves to be listening to Pagan music, and have no idea that there are artists like Wendy Rule, Kellianna or myself, who identify as Pagan and perform for a Pagan audience. (And honestly, if you like Stevie Nicks, is there any way you could NOT like Wendy Rule?)
So it is with the belief that events that draw pagans are pagan events, with perhaps renaissance faires being a stew-y example. Yes, Pagans tend to enjoy renaissance faires: Pagans tend to have very good imaginations, love fantasy, and often love history, especially yearning for a "long forgotten" time. But just because we see a few dozen pentacles at the ren faire, is it a Pagan event?
I'm sure you'll guess from my tone that I believe it is not. Adamantly, in fact. I tend to have a very high level of respect for Pagans who put themselves out on a limb to organize actual Pagan events, so I am very particular about defining an event as Pagan, or not.
So, what makes an event Pagan?
I think the first thing we have to look at is: who organized the event? Do the organizers identify as Pagan, and do they have Pagan values? (Yes, I KNOW someone is going to comment with a challenge to define Pagan: let's pretend for the moment that Pagan entails a belief in the Old Gods, the cycles of Nature and a belief that the spiritual is also magical.)
For this definition, we can rule out renaissance faires. Their organizers tend to be corporate millionaires. Bristol, Southern California and Tuxedo New York, for instance, are owned by Renaissance Entertainment Corporation, whose original funding came from Disney. Is there any way to read Pagan into that? (Seriously?). The purpose of a ren faire is simply to put money in the pocket of its organizers: there is no spiritual element to the structure of a ren faire. While people who work at a ren faire may have values of community, spirituality and fellowship, this is not the goal of the organizers. This also rules out an event like Burning Man: while Burning Man's look and feel is very similar to a Pagan festival, where one finds drumming, fire spinning and artistic expression, the organizer of BM, Larry Harvey, originally burned the effigy of a man as an artistic way of dealing with his emotions over a relationship gone bad (though in truth, earlier "burns" led by sculptor Mary Grauberger were held on summer solstice, but never identified as Pagan). Harvey has also stated that he had never seen the movie The Wicker Man when he began the event, and that "the Man" has nothing at all to do with The Wicker Man, a Pagan symbol popularized by the Hammer Films movie.
(Above) Fire spinning at Sirius Rising. The presence of fire spinning does not make an event Pagan, but it does happen a whole lot at Pagan events.
Every Pagan event I know of is organized by "out," self-identified Pagans. From the very first large scale Pagan gatherings, Pan Pagan (run by a council that included Selena Fox), Rites Of Spring (Andras and Deirdra Corbin Arthen), to modern events like Pagan Pride Days, Heartland Pagan Festival and WicCan fest, the people who run these things are Pagans, and their expressed purpose is to further community among practicing Pagans. They put a great deal of time, energy, love and patience into organizing these things, and they often get very little reward out of it. Offhand I know of no corporate millionaires running Pagan events!
OK, I know what you're saying: how the heck do I know who runs the event? Well maybe you don't, so let's move on to question two: what is the stated purpose of the event?
Pagan Spirit Gathering, or PSG (note the word Pagan in the name of the event...very little room for doubt there) makes this mission statement on its website: "The Pagan Spirit Gathering (PSG) is one of America's oldest and largest Nature Spirituality festivals. Since its inception in 1980, PSG has been bringing together hundreds of people from throughout the United States plus other countries, to create community, celebrate Summer Solstice, and commune with Nature in a sacred environment."That's pretty clear, huh? It's for Pagans and other Nature worshipers. Not a lot of ambiguity there.
Let's try the Pagan Pride Project, which created Pagan Pride Days: "We foster pride in Pagan identity through education, activism, charity and community." Not a whole lot of wiggle room there either.
Now let's go back to renaissance faires. On REC's website, the corporation that organizes Bristol, Tuxedo New York and Southern California Renaissance Faires, we read "Welcome to the world of the Renaissance, where fantasy rules!" Hey look, I work at Faires, and have for three decades. I love renaissance faires. They are a very good source of income for me, and I get to dress up in awesome clothes. But they are simply not Pagan, and have never ever ever claimed to be. Certainly, you can wear your pentacle...but during the Renaissance you would have been burned as a witch, and any actor worth their salt at Faire is going to point that out!
OK, that was just REC. Maybe they're special. I just KNOW there's a Pagan ren faire out there somewhere... Let's check the Florida Renaissance Faire: "Discover an enchanted realm of wizards and warriors amongst gourmet treats and unforgettable entertainment. Wander past TEN lively STAGES and street theater featuring jugglers, magicians, fire eaters and specialty acts. Check out LIVE ARMORED CONTACT JOUSTING three times daily, HUMAN CHESS MATCHES, minstrels, maidens faire, peasants, fools, and Royalty." This is a fantasy event. I love fantasy. But that does not make it Pagan. Yes, sure they have wizards. But these are not Pagan wizards. They're fantasy wizards.
Fantasy wizard (above); Real wizard...Ok not really (below)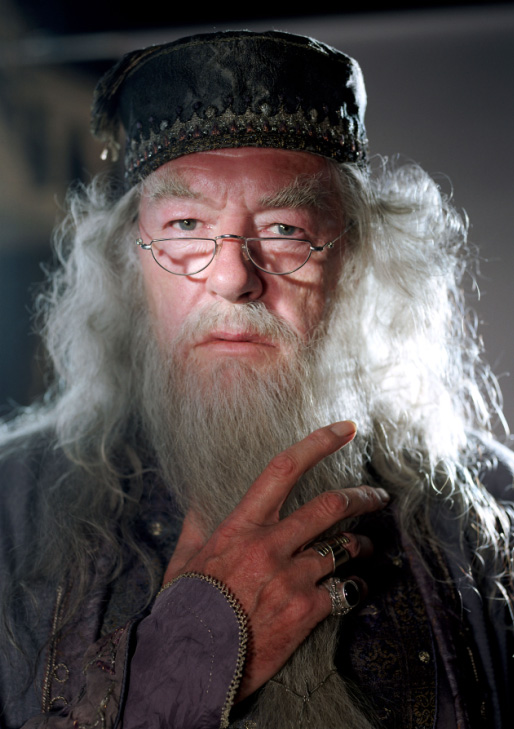 OK, one last criteria: who is going to be there? Pretty much every public Pagan event has performers, authors, and ritual leaders present who identify as Pagan. In my touring this past summer, I ran into Margot Adler, Selena Fox, Orion Foxwood, Kellianna, Jason Mankey, Teo Bishop, Sue Balaschak, Oberon Zell, and the list goes on and on (sorry if I didn't list you...). Every one of these performers, presenters and authors is overtly Pagan. Now I love Broon, Moonie, Dead Bob and Christophe The Insulter, but not a one of them lists Pagan on their resume. Yes, I do. And I play at ren faires. But I cannot be overtly Pagan when I do. In fact, Kansas City ren faire would not hire me because I am Pagan (the entertainment director is RLDS), and I was fired from a well known Fairy Festival for singing Pagan songs (yea, really).
So here are some criteria for judging whether or not an event is a Pagan event: Is it run by Pagans for Pagans? Is its stated purpose to benefit the Pagan world in some way? Are Pagans welcomed there as Pagans (not as costumed participants whose Paganism is not a consideration)? Does the programming cater to Pagan interests, beliefs and ethics? Will you feel that you can be openly Pagan there without worry?
If you answer yes to these questions about an event, it's Pagan!! No stewing! If no, good chance it's not, and no amount of hoping, wishing or rationalizing that it is will change that.
Real, honest to goodness, actual Witches and Wizards (above and below).
Here are some recommended Pagan events:
Pagan Pride Days are held in pretty much every major city in the US. These are usually single day events.
Pagan Festivals are usually outdoor camping events that go on over a number of days. Festivals recommended from my own experience include:
Sirius Rising; WicCan fest; Pagan Spirit Gathering; Florida Pagan Gathering; Free Spirit Gathering; Earth Warriors Festival; Rites Of Spring; Sacred Harvest Festival; Heartland Pagan Festival. There are many others, but these are some that I've had very good experiences with.
Pagan Conferences are usually held in hotels over several days. The best one I know is Pantheacon. Jason Mankey recommends Convocation. I hear Paganicon is nice, though I've never been.
I hope to see you at one of these. I feel strongly that every Pagan should attend a Pagan gathering, festival, conference or event at least once. Most give scholarships for volunteers, and most have Facebook pages where you can, among other things, arrange rides. I've also heard people say they're afraid to go to Pagan events because they'll be outed: consider that the organizers are Pagans too. They care about you. No one is allowed to photograph you at a Pagan event without your permission. So don't dream it, be it!! (Um...that's also not a Pagan event).
The inspiration for many a child to become Pagan. Also included because I just really like Luna Lovegood...
Last modified on